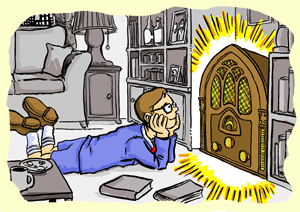 OCTOBER 2023: New Jeffrey Lewis comic book STATICS #2 is in stores worldwide now! 32 pages! Get it at a comix shop near you, while you can!
NOVEMBER 2023: Jeffrey Lewis solo acoustic tour of Northeast/New England USA, double bill tour with the Burning Hell! See Upcoming Shows page for details.
Jan 2023 – Jeffrey Lewis & The Voltage are recording a new album in Nashville, once again working with producer Roger Moutenot (Yo La Tengo, Sleater-Kinney). More info soon!
The first six Jeffrey Lewis LPs are back on vinyl! Find them here!
NEW COMPILATION with some PREVIOUSLY UNHEARD TRACKS! Over in the stream-o-sphere of Spotify and other streaming platforms, watch for song releases on a semi-monthly basis from the new "Jeffrey Lewis: Asides & B-Sides" compilation! Previously unstreamable tracks will be debuting one at a time (three songs have already been released as of Jan 28, 2022, a fourth is coming next month). Some of these songs have never been released before in any format. Some of these tracks previously appeared on self-released Jeffrey Lewis albums but have never been on streaming services before. Some are out-take tracks from the Bad Wiring and Manhattan albums studio sessions, others are from other sources.
New Releases on Bandcamp! "Jeffrey Lewis: 2022 TAPES" and "The Jeffrey Lewis & Peter Stampfel Band: Both Ways" are two recent album releases that are only findable on the Jeffrey Lewis Bandcamp page. Go check 'em out here!