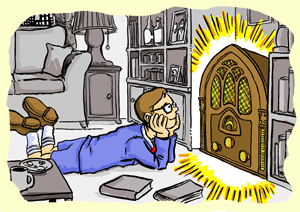 April-May 2023 – Jeffrey Lewis & The Voltage UK-Europe tour! See Upcoming Shows page for details!
Jan 2023 – Jeffrey Lewis & The Voltage are recording a new album in Nashville, once again working with producer Roger Moutenot (Yo La Tengo, Sleater-Kinney). More info soon!
—
Oct 27 – Nov 20, 2022 – Jeffrey Lewis & The Voltage USA cross-country tour! See Upcoming Shows page for details.
Sept-Oct 2022 – Jeffrey Lewis & The Voltage UK tour! (Plus some Jeffrey solo acoustic gigs in Germany and Scotland!) See Upcoming Shows page for details.
Sept 2022 – Jeffrey Lewis & The Voltage Northeast USA tour! See Upcoming Shows page for details.
August 2022 – Jeffrey Lewis solo acoustic tour of Washington State, USA – see Upcoming Shows page for details.
July 2022, Vancouver and Yukon! Canada: A couple solo acoustic Jeffrey Lewis gigs with the Burning Hell! Vancouver on July 12, and a music festival up in the Yukon a couple days later, see Upcoming Shows page for details.
The first six Jeffrey Lewis LPs are back on vinyl! Find them here!
NEW COMPILATION with some PREVIOUSLY UNHEARD TRACKS! Over in the stream-o-sphere of Spotify and other streaming platforms, watch for song releases on a semi-monthly basis from the new "Jeffrey Lewis: Asides & B-Sides" compilation! Previously unstreamable tracks will be debuting one at a time (three songs have already been released as of Jan 28, 2022, a fourth is coming next month). Some of these songs have never been released before in any format. Some of these tracks previously appeared on self-released Jeffrey Lewis albums but have never been on streaming services before. Some are out-take tracks from the Bad Wiring and Manhattan albums studio sessions, others are from other sources.
New Releases on Bandcamp! "Jeffrey Lewis: 2021 TAPES" and "The Jeffrey Lewis & Peter Stampfel Band: Both Ways" are two recent album releases that are only findable on the Jeffrey Lewis Bandcamp page. Go check 'em out here!
—
February 2022: The Jeffrey Lewis & The Voltage weekly gig-residency at Our Wicked Lady in Bushwick Brooklyn has been rescheduled for Feb 6 and Feb 27! See here for full details about these gigs
SEPT 2021: Two upstate NY gigs confirmed for Sept 10 and 11, 2021! Jeffrey Lewis & The Voltage appear at the Magic Forest Festival in Coeymans Hollow NY on Fri Sept 10, and will play at the Colony venue in Woodstock NY on Sat Sept 11. More info here!
Sunday Sept 5, NYC – Mercury Lounge (217 E Houston St) Jeffrey Lewis, Joanna Sternberg, and MANY more performers, each playing a song or two as part of Mercury Mitzvah at the Mercury Lounge! All artists performing are covering songs by Jewish songwriters. All proceeds to benefit Our Food NYC. Info and tickets here!
**SOLD OUT!** THURS JULY 8, 2021 – NYC – Mercury Lounge (217 E Houston St) – Vaccination Celebration! What?? An actual gig??? Do my eyes deceive me?? Jeffrey Lewis & The Voltage return to the stage, on a special Shea Stadium Presents night at Mercury with Alex Orange Drink and Joanna Sternberg, plus guest DJ Maya Luz! $12 adv / $15 door, 21+only, doors 8pm. (Vax proof will be asked at the door)
Feb 10, 2021: The new Jeffrey Lewis "low budget film" about Keith Haring is now viewable on the Museum of Modern Art "Illustrated Lives" series, find it here!
CANCELLED: The USA April 2021 tour dates got cancelled (obviously).
Live, Jan 30, 2021: There will be a Jeffrey Lewis livestream gig on Sat Jan 30, via the fine folks at Duke University in NC, with special guests Empty Disco (appropriate name!) and jphono1. Info here!
Nov 19, 2020 – TheJeffreyLewisSite.com is born again, for the third time! This is is a brand new website! The old one was getting very, very old. Thanks to antifolk wizard Roger Manning for setting up this great new site, hopefully a lot more user- (and modern device-) friendly than the previous one. If you do encounter any bugs, or have any suggestions for us, please let us know at <JeffLewisBand@Gmail.com>
Oct 24, 2020: The newest Jeffrey Lewis illustrated song-video "My Presidential Choice (a Low-Budget Public Service Announcement)" is now online here!
Sept 29, 2020: TWO new collections of songs released today! The first one is "Jeffrey Lewis Tapes 2019 (Cowardly & Brave & Stupid & Smart & Happy-Ever-After & Doomed)" (13 songs) and the second one is "Jeffrey Lewis Tapes 2020 (Shelter-at-Homerecordings & Pandemos)" (13 songs).
The MAY 2020 USA TOURDATES were all CANCELLED/POSTPONED until Oct 2020, and now those Oct USA dates are getting CANCELLED/POSTPONED again. At this point the plan is to try to rebook the USA tour for April 2021. You can see the most up-to-date gig-additions and re-schedulings at our Tour Dates page!
JEFFREY LEWIS HOME LIVESTREAMS – During these indoor times, there are various livestream gigs and appearances happening, see the Upcoming Gigs page for all the latest scheduled online appearances.
NEW MERCHANDISE on the Jeffrey Lewis web store… The new extra-large comic book Fuff #12, the newest album "Jeffrey Lewis & The Voltage: Bad Wiring" on CD or LP, the new Professor Louie album "All the Roads," the ever-popular posters "SilverJewsLand" and "100 Fall Songs," and lots more, all at our web store!
"DANCE FOR THE CANT's" – Every day in the first week of May 2020, Jeffrey Lewis dances live on The Jeffrey Lewis Band Facebook Page from 4pm-4:30pm EST, each day in support of a different charity. Each dance is then saved to the Facebook page, in case you just can't get enough of Jeffrey's dance floor moves. There's also links to the songs and info about each charity, in the descriptions for each dance session!